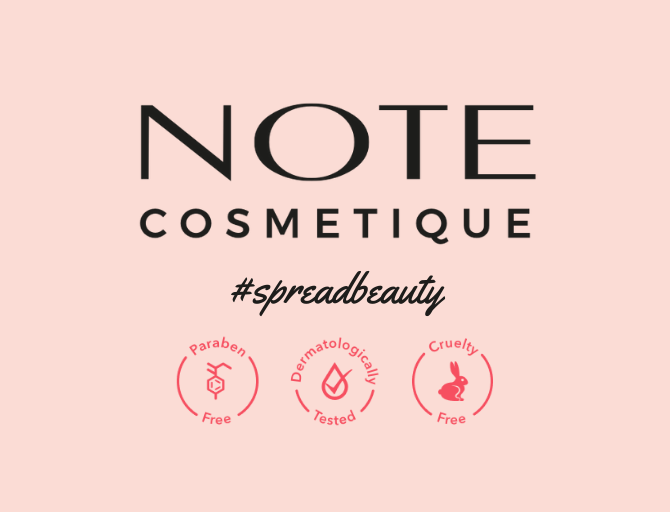 Welcome to Note Cosmetics
A global beauty brand that was developed in 2014 by a team of innovators in Europe. Note Cosmétique provides a straight forward and affordable beauty experience for women worldwide. Our highly pigmented, quality products for lips, eyes, face and nails cater to all skin types and skin tones.
We are present in over 70 countries worldwide and it is our mission to cater to customers' expectations on price, quality and any other factors consistent with an individual's specific personal needs. That's why we are PETA Cruelty-free certified, Halal certified and paraben free. All our products are dermatologically and ophthalmologically tested and we infuse our formulas with enhancing ingredients, such as natural oils and vitamins.
Our ambition is to share a vision of not only beauty, but also of a positive, caring and accepting society. However, we know that our ambition is nothing without people helping us share and embody this positive message: beauty is not only something you have but also something you give.
Therefore, we claim in our signature: Spread Beauty.